Fortinet Retail Solutions

Secure Wireless for Retail Starts With Fortinet

Click here to jump to products
Overview:
FortiAP Thin Wireless Access Points provide Integrated, Secure Wireless LAN Access for all Retail needs. Enabling simple, cost-effective Wireless Network Access, FortiAPs are an ideal solution for extending your FortiGate Connected UTM. With models designed for small branch offices, distributed enterprise locations, as well as high-density headquarters, FortiAPs allow you to deploy consistent security policies across both wired and wireless networks.
---
The Changing Retail Industry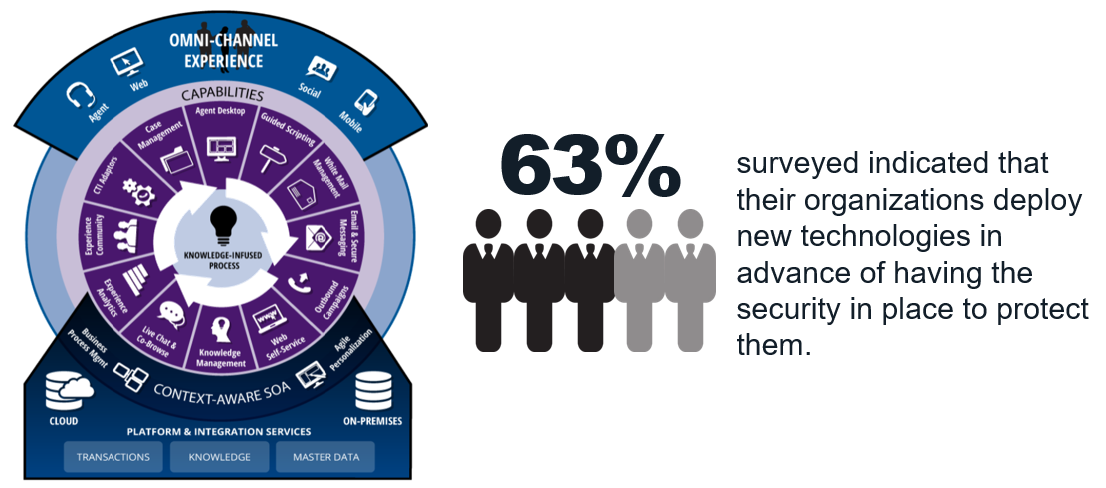 ---
Let's Talk Numbers…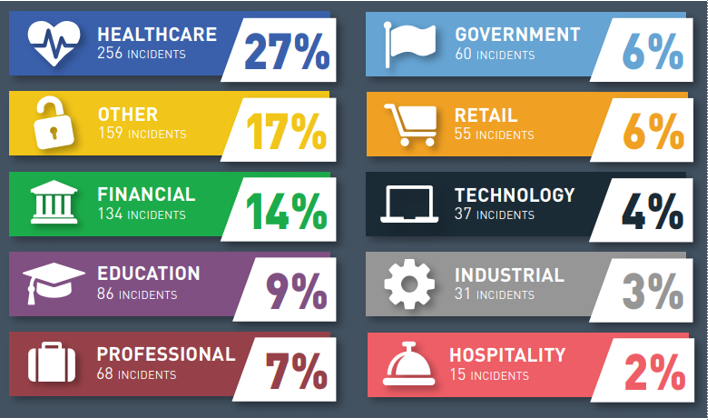 In 2018, 50% of U.S. retailers experienced a data breach
19% of consumers say they will not shop at a retailer that has been hacked
Average cost in 2018 was $233 per record stolen
---
Compliance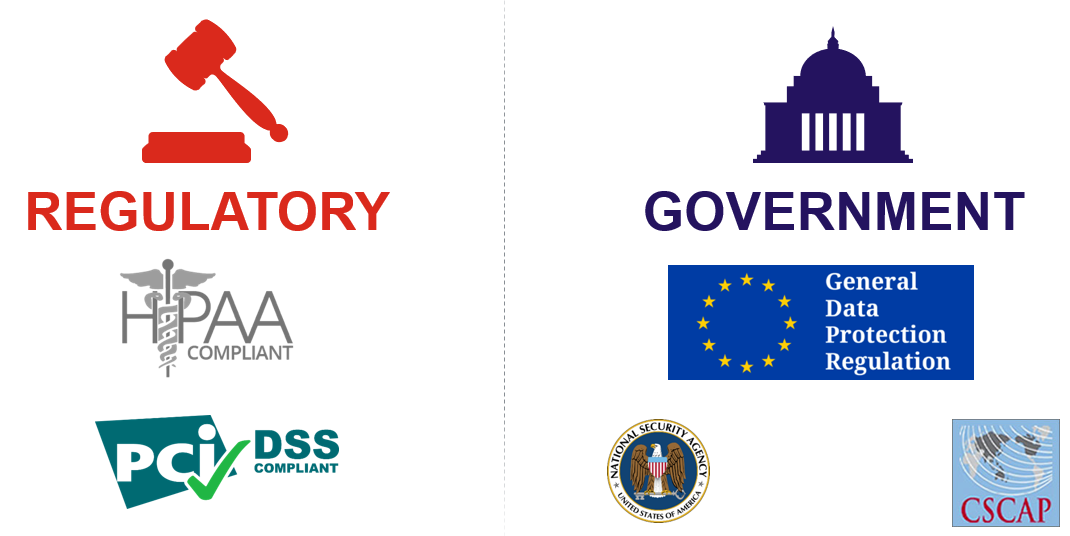 Challenges
Analytics
In a sea of current customers, potential customers, and everyone else, how do you track what's working?
Unlike online, customers don't log in when they arrive
---
IoT complexities

---
Compliance
IoT and Guest network applications complicate your compliance posture

More vectors of attack then previous
Can't completely lock down information without impacting mobile point of sale

Record and report on what matters

A rapidly changing client mix can add noise to network compliance reports
Deploy & Manage on a limited budget
Can't rely on skilled IT onsite to oversee or coordinate installation

Plug and play for setup
Extensible so that similar sets of equipment can scale to different locations

Setup needs to be simple and straightforward from a remote location

Yet the network itself isn't necessarily straightforward, with multiple network domains and compliance needs
Why Fortinet
Fortinet Security Fabric
BROAD visibility of the entire digital attack surface to better manage risk
INTEGRATED solution that reduces the complexity of supporting multiple point products
AUTOMATED workflows to increase speed of operations and response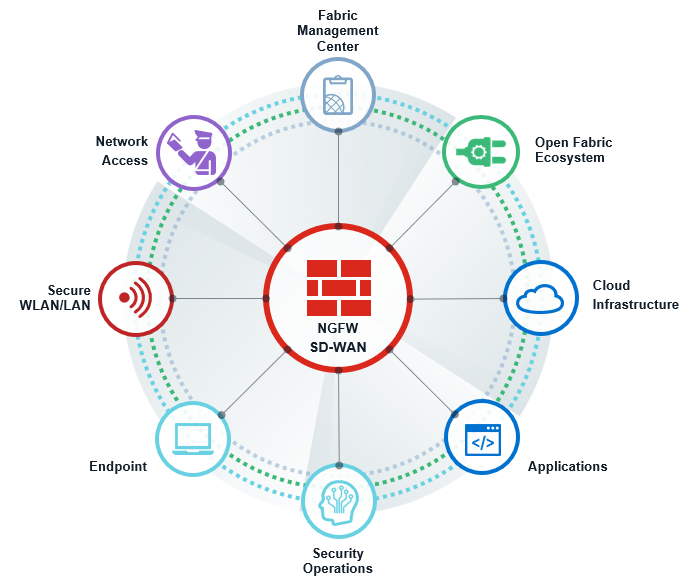 ---
Security Driven Networking
Security Driven Networking enables a convergence of security and network access.
Network access layer is designed within an integrated security framework.
Unique architecture consolidates functions, simplifies management and lowers overall cost.
FortiGate consolidates

One UI to learn
Single platform to manage
Single place for access policies
Reduced chance of configuration error
Lower CAPEX, OPEX, Training, Personnel
---
Drive Security to the Edge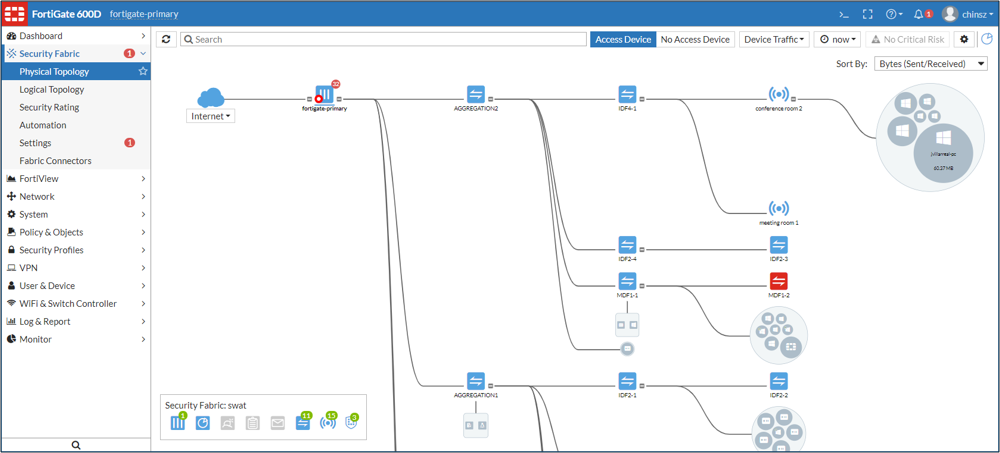 ---
Full Visibility and Security Control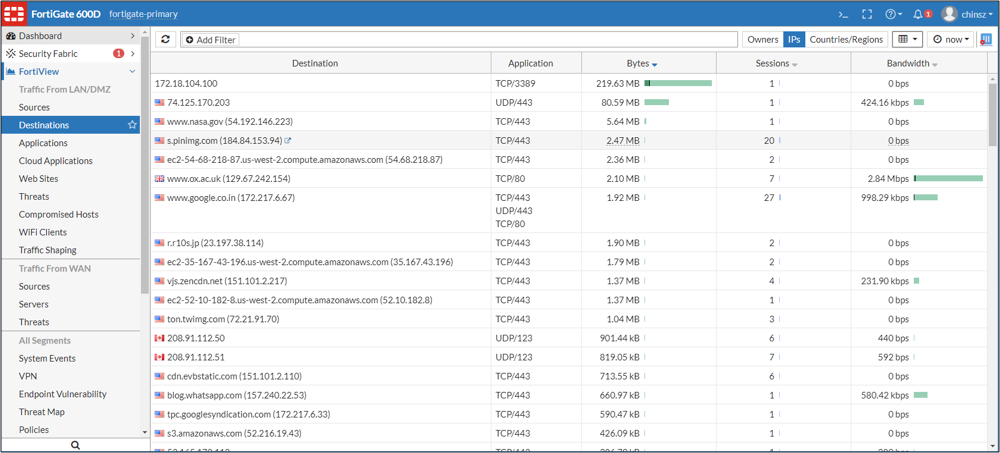 ---
Solving IoT with Fortinet
Security

Endpoints can be automatically quarantined if they fail IoC - Ensures that any compromised device is handled quickly
MPSK simplifies management of large numbers of headless devices
FortiNAC integration eases onboarding and posture assessment

Performance

Certified by common IoT vendors (Vocera, Spectralink, etc)
---
Comprehensive IoT Security with FortiNAC

---
Automated response to compromised devices
Taking response time out of the equation
Security Driven Networking in action

A device is detected as compromised by the Security Fabric
FortiAPs or FortiSwitches can automatically quarantine the device at the access layer

Your network & patients are safer

Compromised devices are no longer a threat to the wider network or each other
---
Solving guest access
Onboard guests with low to no effort

Simple to use with on-board or external captive portal

Ensure guests only go where you want them to

Segmentation throughout the fabric
FortiLink extends configuration throughout the deployment
---
Solving Compliance
Automatic quarantine ensures that data is kept protected
Segmentation enforced down to the SSID on the AP

Ensures that devices stay in the area they're authorized for
Removes unnecessary devices from compliance scope

Management platforms automate logging and reporting for proving compliance
---
And so much more...
Broadcast / Multicast management
Multiple PSK for WPA2 personal
Fast failover controller redundancy
Rogue detection and Suppression
WIDS
Frequency and AP load balance
Mesh wireless network
Remote APs
Onboard BT/BLE
Location Tracking (with FortiPresence)
SSID scheduling
DFS Fallback
Captive Portal
DOS attack prevention
Wave-2 operation on 802.3af
802.3az-Power-efficient Ethernet
Fast roaming mechanisms 802.11 r/k/v
Bonjour genius
Channel utilization (Duty-cycle measurement)
QoS profiles (per SSID/per Client)
WMM Access Control
Automatic channel selection
Probe response suppression
Protected Management Frames
Opportunistic Key Caching
TX Beamforming
HotSpot 2.0
Per Group rate limiting
Pricing Notes:
FortiCare Premium Support
FortiCare Premium Ticket Handling, Advanced Hardware Replacement (NBD), Firmware and General Upgrades
FortiCare Elite Support
FortiCare Premium Support with FortiCare Elite Ticket Handling.
Prices are for one year of Premium RMA support. Usual discounts can be applied.
Annual contracts only. No multi-year SKUs are available for these services.
Contact Fortinet Renewals team for upgrade quotations for existing FortiCare contracts.
Pricing and product availability subject to change without notice.