Fortinet Virtual Private Network (VPN)

Accelerate Teleworker and cloud on-ramp with high-performance crypto VPNs
Scalable High-Speed Diverse Crypto VPNs Overview
Organizations are transforming the way they do business in a variety of ways, from creating new operating and cost efficiencies to service delivery methods. As they adopt multiple clouds to make the data and applications that enable these business innovations available wherever they are needed, this new infrastructure unintentionally results in an increased digital surface and exposes data in transit breaches.
Security has emerged as one of the primary roadblocks to multi-cloud adoption that requires movement of data, applications, and services from on-premises data centers to the cloud. Consequently, distributed environments must provide consumption from places such as campuses, branch offices and newly emerged smart mobile devices in a manner that is consistent with established corporate and regulatory compliance secure access policies.
Accelerating the on-ramp to the cloud requires a new, innovative approach. Security-driven networking allows enterprises to architect networks that deliver seamlessly integrated end-to-end security to connect with multiple clouds and implement a cloud-first strategy.
Maintaining a consistent security policy and appropriate access control for all corporate users, applications, and devices regardless of their location is essential in a multi-cloud environment. The sensitive corporate and customer data in motion must be protected at network speeds using mutual authentication and confidentiality over unprotected networks to achieve a defensible proof of privacy and compliance.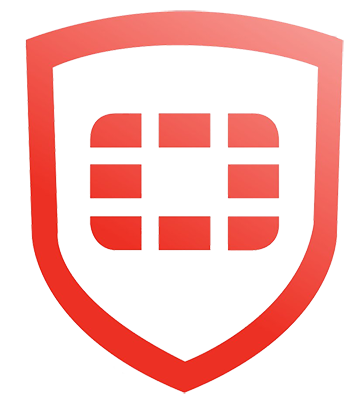 What is a VPN and What Does VPN Stand For?
VPN, meaning a virtual private network masks your Internet protocol (IP) address, creating a private connection from a public wi-fi connection. A VPN is one of the best tools for privacy and anonymity for a user connected to any public internet service because it establishes secure and encrypted connections.
Using a Wi-Fi network, especially one that is unsecured, means potential exposure of personal information to third parties, some of which may have malicious intentions. A VPN hides a lot of information, including your browsing history, your IP address, your location, your endpoint devices (whether you're on a Windows computer or an an Android smartphone), and your overall web activity. Cyber criminals often use unsecured connections to gain access to information that enables identity theft and other malicious activities. A VPN solution helps to protect against these activities by creating an encrypted tunnel for all data you send and receive, unobserved by others.
Types of VPN Protection
There are several different types intended for different use cases. The three main categories are remote access, intranet-based site-to-site, and extranet-based site-to-site. Practically speaking, most users encounter VPNs depending on their use as individual, personal, or corporate.

Individual VPN
Individual VPNs refer to services meant for the personal use of individuals. Basic remote access networks, for example, allow users to connect to a secure remote server to access a private network. Reputable services include encryption to ensure the individual's security isn't compromised.

Corporate VPN
Corporate VPNs are intended for use by businesses in protecting their users and devices. Robust business networks deliver secure web connections to company devices, regardless of where employees connect to the Internet.
Business use cases often include site-to-site Virtual networks, which provide multiple users in various locations with the ability to securely access each other's resources. Secure communication among business departments, including those in different countries, is critical for corporate security, business continuity, and employee productivity.
Features and Benefits

Hardware Assisted Encryption
Prevent breaches and secure data in transit at a very high speed.

Scalable Security
Scalable security that is seamlessly integrated with routing.

Comprehensive Data Communications Security
Protects Application to Application, User to Users, User to Machine, Machine to Machine communication.

Diverse VPNs
IPsec or SSL based diverse VPNs to offer flexible secure network choices.

Secuirty Fabric Integration
Share FortiTelemetry information across site-to-site tunnels with required confidentiality.

Unified Management
Simplified, easy-to-manage, single pane of glass to manage large scale crypto VPNs, Routing and NGFW.
Scalable High-Speed Diverse Crypto VPNs Videos
Autonomous Driving Lightboard
Fortinet enables Automakers to securely transport Autonomous car data to multiple clouds using high-speed interfaces and high-performance crypto VPN solutions. The Autonomous car data is stored and processed in multi-cloud environments to train the machine learning models and build the safest cars of the future.
Scalable High-Speed Diverse Crypto VPNs Product Details
Organizations select FortiGate scalable and high-performance Crypto VPNs to protect users from man-in-the-middle attacks and ultimately data from breaches that can occur while high-speed data is in motion. Fortinet VPN technology provides secure communications across the Internet between multiple networks and endpoints, through both IPsec and Secure Socket Layer (SSL) technologies, leveraging FortiASIC hardware acceleration to provide high-performance communications and data privacy.