FortiDB Database Security and Compliance
Sorry, this product is no longer available, please contact us for a replacement.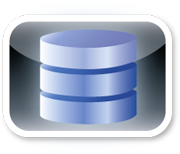 FortiDB software is a comprehensive database security and compliance platform that helps large enterprises and cloud-based service providers protect their databases and applications from internal and external threats. Utilizing its flexible policy framework, FortiDB allows quick and easy implementation of internal IT control frameworks for database activity monitoring, IT audit and regulatory compliance.
Automatic database discovery finds all databases on the network, including those across subnet and WAN boundaries. 24 x 7 database activity monitoring captures all forms of database activity to detect erroneous or malicious activity. Database auditing records all database activity for complete and accurate audit trails, with independent storage for additional security. Hundreds of pre-installed policies covering standard industry and government requirements and database security best practices, plus a comprehensive set of graphical reports, deliver out-of-the-box readiness and immediate value.
Scalable protection for hundreds of databases extends built-in database security features for comprehensive protection against internal and external threats
Heterogeneous platform support includes AIX, Red Hat Enterprise Linux, Solaris 10, Windows XP/Vista, Windows Server 2003, and virtualized environments
Quick time-to-value with hundreds of pre-populated policies covering known exploits, configuration weaknesses, and operational risks
Easy deployment of database activity monitoring/audit across hundreds of databases via centralized policy management
Completeness of data is assured by capturing all types of database activity from administration events to user activity, regardless of command or connection type
Out-of-the-box reports help you to meet security and compliance requirements such as SOX and PCI DSS
FortiDB Legacy Models: