FortiBridge Bypass Appliances

Sorry, this product is no longer available, please contact us for a replacement.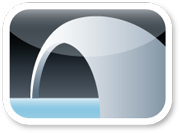 FortiBridge bypass appliances ensure mission-critical network continuity by automatically re-routing your network traffic around inline security infrastructure in the event of a power failure or system fault.
The FortiBridge-2002 appliance is designed for 10/100/1000 networks, the FortiBridge-2002F is designed for 1 GbE networks (SFP or LC 850nm fiber-based ), and theFortiBridge-2002X is designed for 10 GbE networks (SFP+ or LC 850nm fiber-based ). All appliances provide bypass functionality for two network segments.
Fail-to-Wire bypass functionality maximizes network uptime by automatically re-routing traffic in the event of a power outage or any other type of event that would cause an inline security device to degrade the availability of the network segment
The 1-RU appliance form factor allows you to add bypass functionality to any existing inline security system, including FortiGate® multi-threat security systems
Remote configuration and monitoring allow you to monitor and control the bypass status of network segments remotely, with the ability to view mode of operation, manually switch the appliance into bypass or normal operation mode, and configure thresholds for automatic bypass fail-to-wire
FortiBridge Legacy Models